Presto: An Animation Film About Mutual Cooperation Or Working Together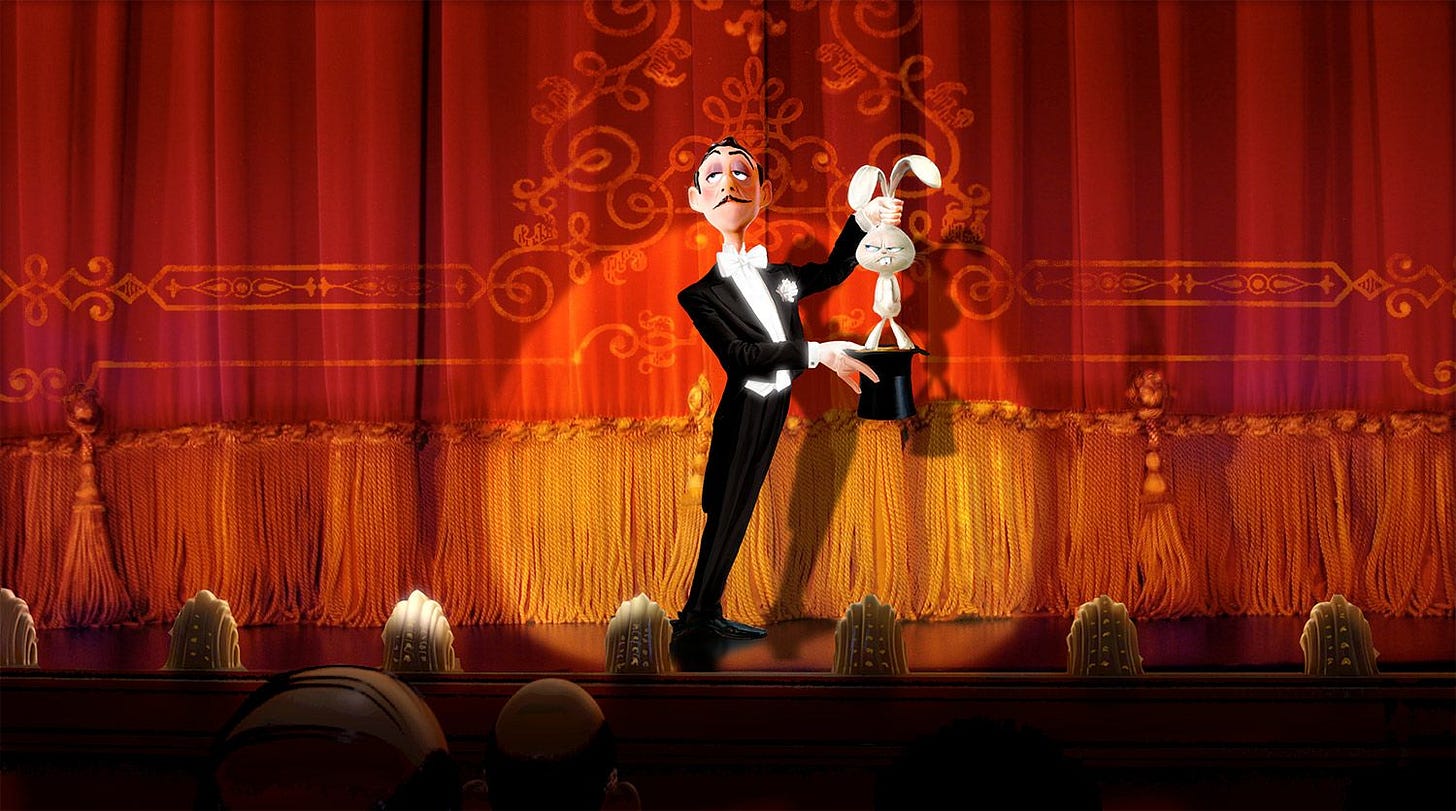 Rabbit Alec Azam is hungry. Very hungry. So hungry that his stomach roars and growls like a lion. He awaits the magician eagerly. The magician PrestoDiGiotagione walks in after a full meal, unmindful of rabbit's hunger.
The show begins but rabbit remains unfed. Magician begins his show but Alec is no mood to relent. What ensures is a Tom and Jerryesque show, with the supposedly weaker Alec outsmarting Presto the mighty magician every time. In the final gag, Alec saves Presto with his smarts. Presto realises he cannot simply bulldoze Alec into doing the show but must take care of his needs as well. They move from master showman and pet to team members of an act. The relationship becomes one of collaboration and teamwork.
The short film by Doug Sweetland is a state of the art computer graphics and yet it has a very real old world charm to it. It feels like one is watching Bugs Bunny on Sunday mornings. For Sweetland, the story and development of characters are always in the forefront.
Only the development of compassion and understanding for others can bring us the tranquility and happiness we all seek.Dalai Lama, Spiritual head of the Buddhists
We take the people in our life for granted so often, not pausing to see what it is they seek. If we stop and think about it, we will find there are simple and countless ways we can bring joy and happiness into the life of those who make life great for us every day. A good morning with a smile to your school bus driver, a helping hand to your teacher, a hug for mum and dad and thank you's all around will brighten the life of those around you and life will be infinitely sweeter for you.